The warm sun has made a dent in the snow banks around the Inn but there are a few shady spots that won't be disappearing anytime soon.
As the snow melts, we set our sights on our busy summer events. We host between 20-22 weddings every summer so the snow better melt soon, our tent is going to be installed in a month!
While brides and grooms think about various ways to 'tell their story' during the wedding weekend, one aspect is forgotten: the wedding flowers.
There are so many options when it comes to floral centerpieces from the elaborate to the simple ~ from DIY to using full-service florist. How can flowers tell your story, you ask? Well look at what these former couples did.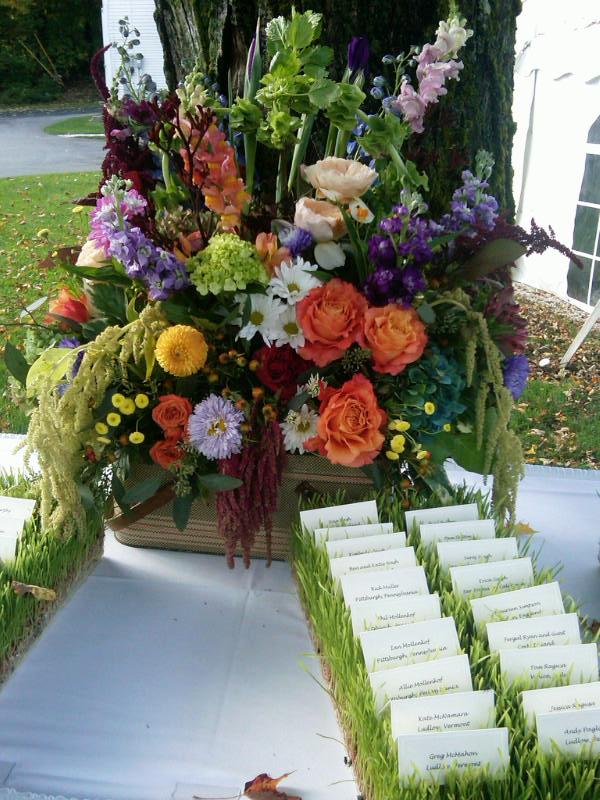 These photos are from a wedding with a 'vintage' theme and the bride used a series of antiques for centerpiece receptacles (a suitcase (above), a tea set (below), teapots and even old coke bottles).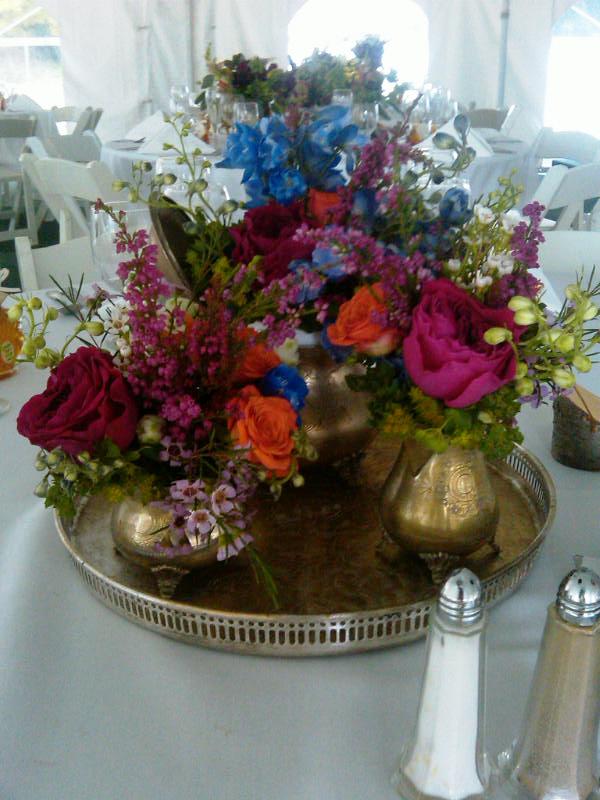 Another bride went all out with the beach theme. She had sand, shells, and coral centerpieces as well as flip flops for relaxing in the tent. They even had a penny-candy-bar, just like being on the boardwalk!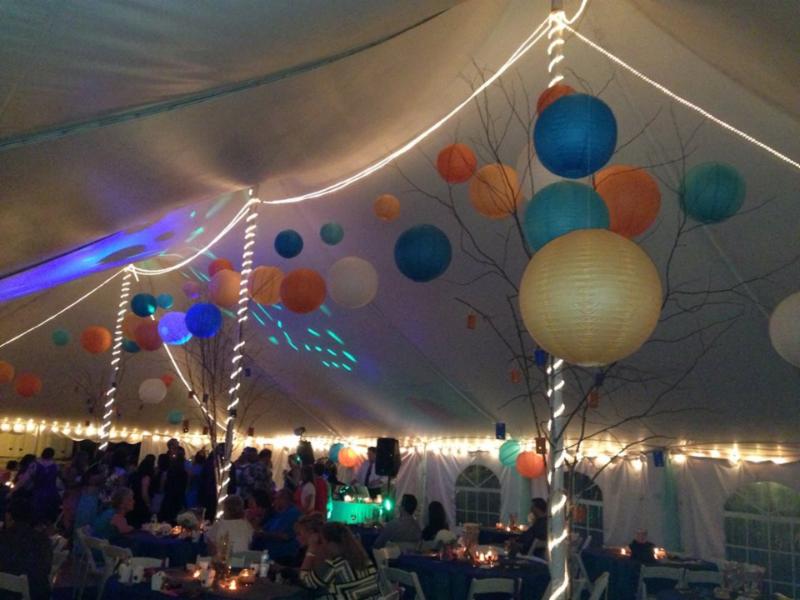 Your wearable flowers are also a great way to carry your theme and tell your story. For example, one couple replaced traditional boutonnieres with fly fishing ties. What a fun way to personalize things!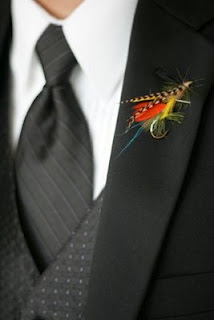 Yet another couple had purple and green as their color palette and accented the centerpieces (and corsages) with peacock feathers.