Watching the world cup has been a fun way to remember the flags (and colors) of various countries. Of course, many countries share the same flag colors. For example, France, England, Australia, the United States all share red, white and blue.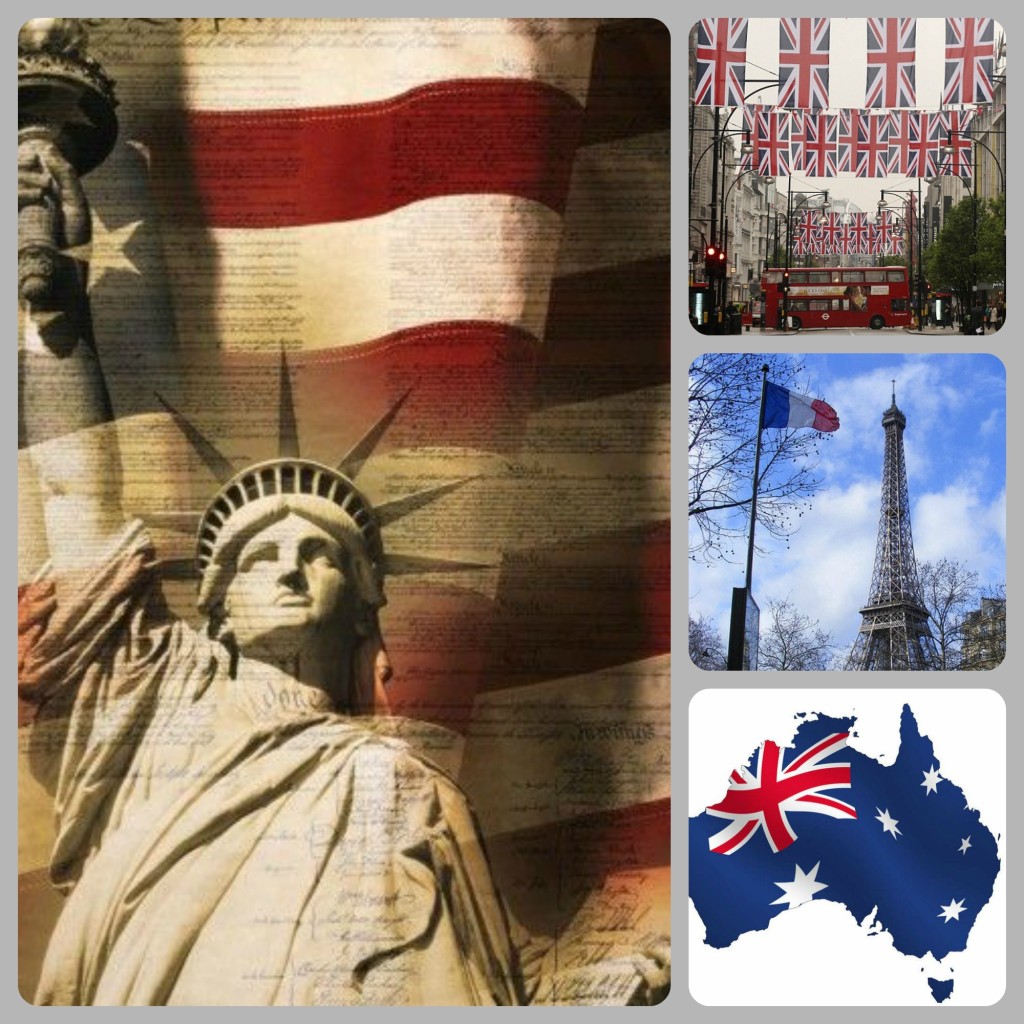 Here in the US, red, white and blue are classic summer colors and what better way to celebrate a rehearsal dinner on July 4th than with an Americana theme?
Dinner starts with a special salad.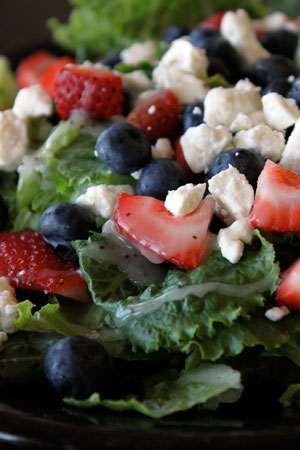 Followed by refreshing, edible 'fireworks'.
And of course we have to have festive cocktails!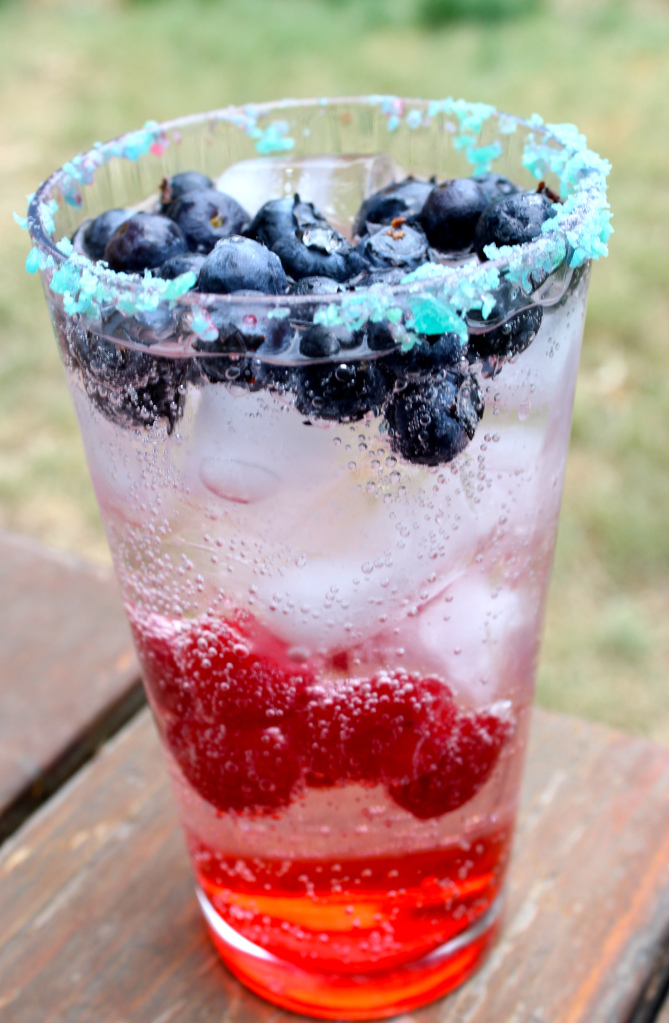 Add some cookies in front of a bon-fire while watching fireworks and you have the recipe for a memorable evening.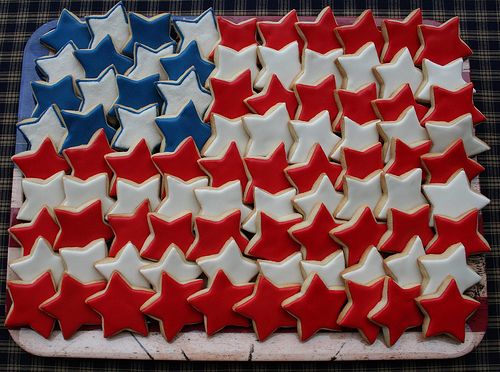 Happy 4th of July!