Believe it or not, creating a theme for a party always makes the planning easier and that's no different when planning a wedding. The theme creates the foundation, it becomes the 'DNA' of the event. It assists you in developing a color palette, the decor and sometimes even the attire.
For oenophiles, what better theme to use than WINE?
To set the stage, wine bottles are sprayed in chalkboard paint and table numbers are handwritten.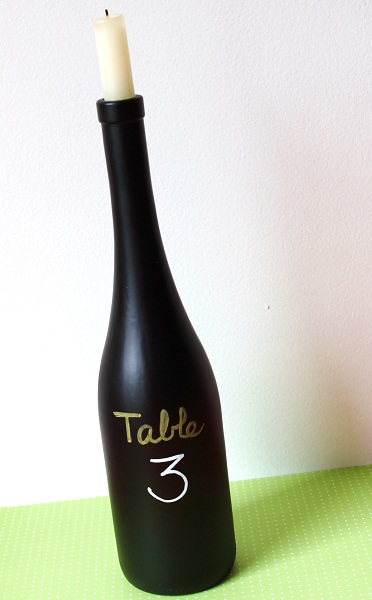 Below are wine corks waiting for the place cards to be added.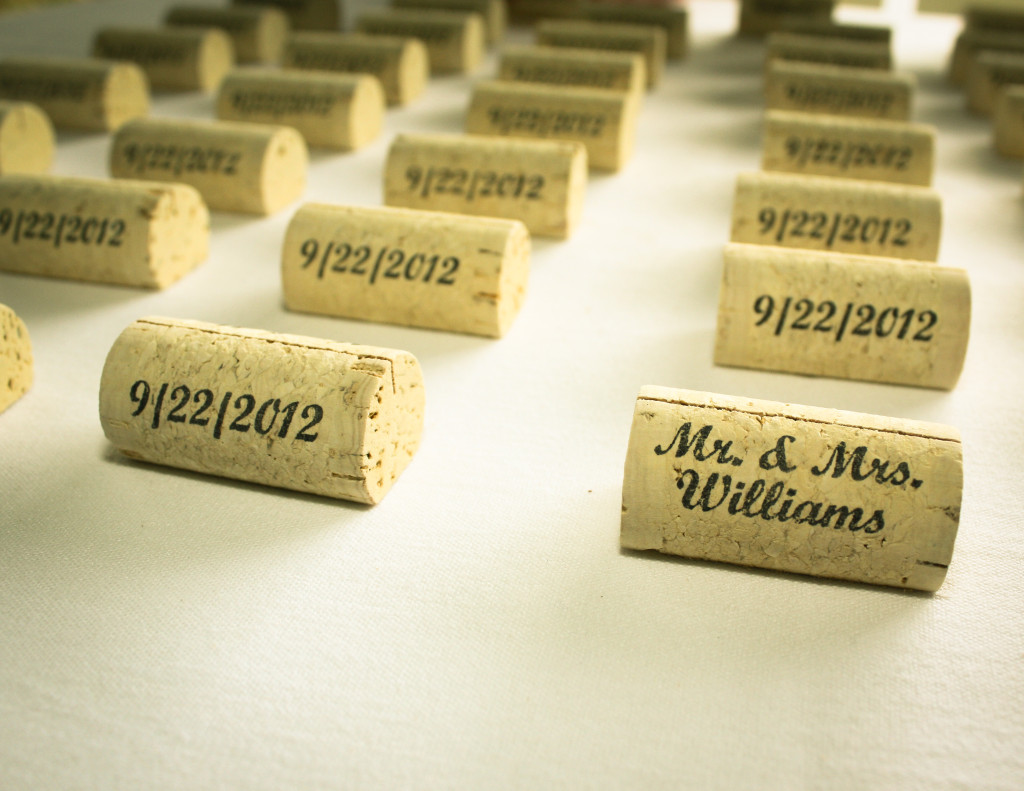 Wine cork centerpieces – easy and fun!

And for the wedding favors? Personalized wine bottles.