It looks like we're going to have a stretch of lovely weather. And that gets us excited for our upcoming wedding season…just days away! Something that's trending that we LOVE are vintage themes – here's a dainty theme: soft cameo colors, lace and doilies.
It works beautifully with wildflowers tucked in mason jars and mis-matched china. In addition to a wedding, this would be a lovely theme for a bridal or baby shower.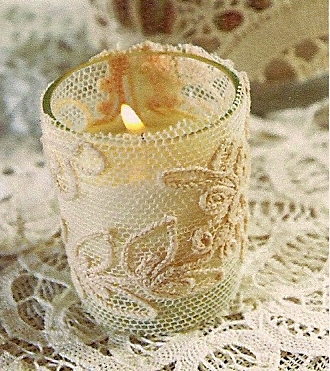 Wrapping glass votives with lace or doilies is a simple yet charming touch. Wouldn't vintage sepia family photos be great to tuck into the centerpieces?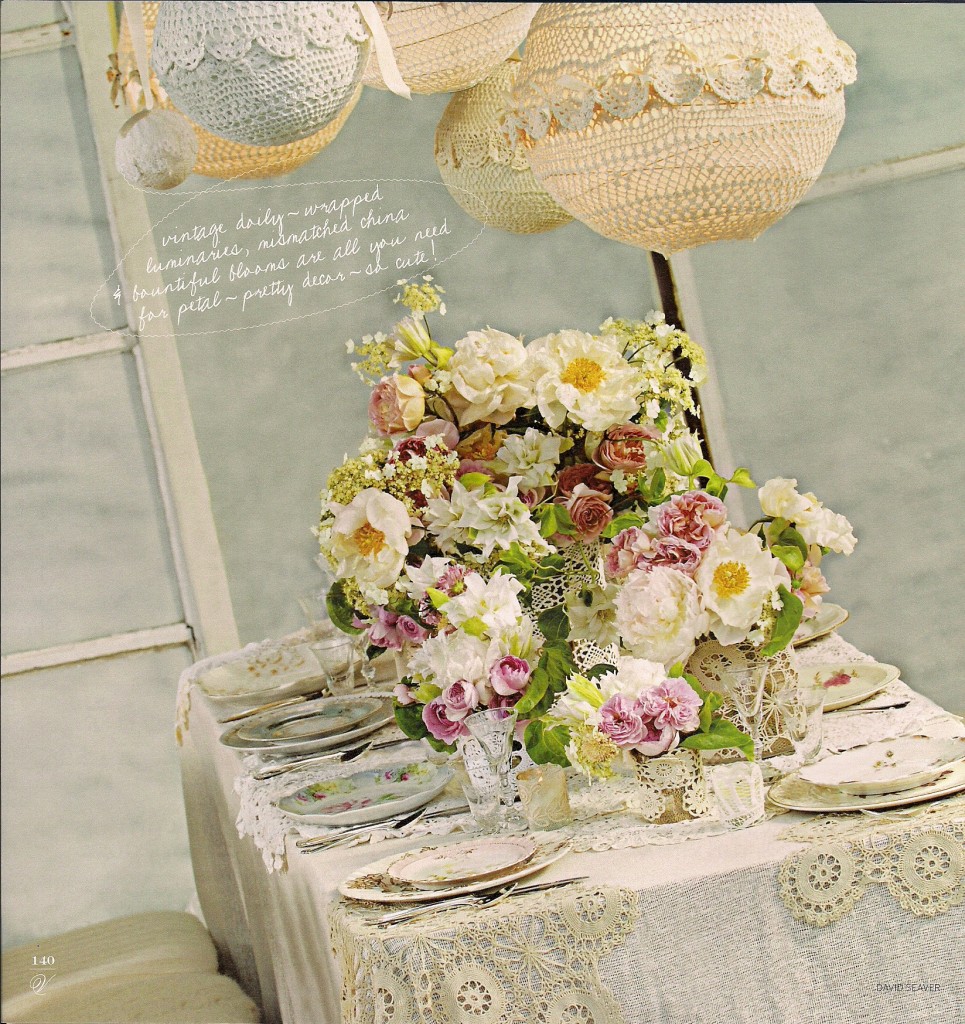 Our friend and fellow wedding professional, Connie of Occasions Catering has a huge variety of custom linens, incuding lace, to choose from.
Photos: Ruxana's Home Interiors