The Echo Lake Inn hosts approximately 20 weddings a summer so that means we've seen A LOT of great ideas over the years. While some couples throw in a guest book as an after-thought, others have some unique ideas that acted not only as ice breakers during the cocktail reception, but they were wonderful additions to the couples homes.
Love your truck? Why not use the tailgate as your guest book?
If a tailgate is too flamboyant for you, how about a piece of art?  Have guests sign the matte board and frame this wonderful watercolor by Peter Huntoon, a local Vermont artist.  You can find the print HERE.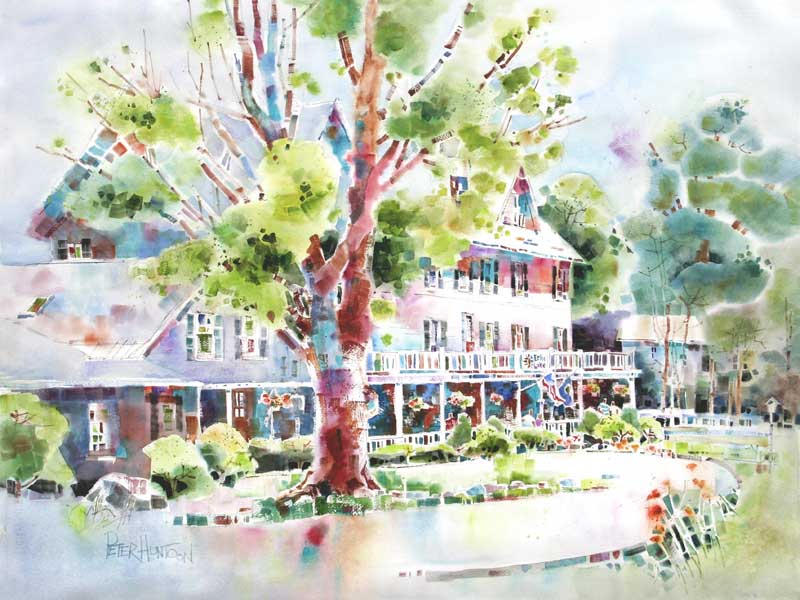 Another practical idea is to use a large pasta bowl or platter as your guest book. It's fun AND useful! This is a perfect idea for those brides & grooms who like a 'clutter-free' home.
One of our all-time favorite ideas is to use a large Vermont coffee-table book and have guests sign the pages. It's fun to reflect on the 'big day' and we've heard many stories of couples whose young children enjoy thumbing through the pages.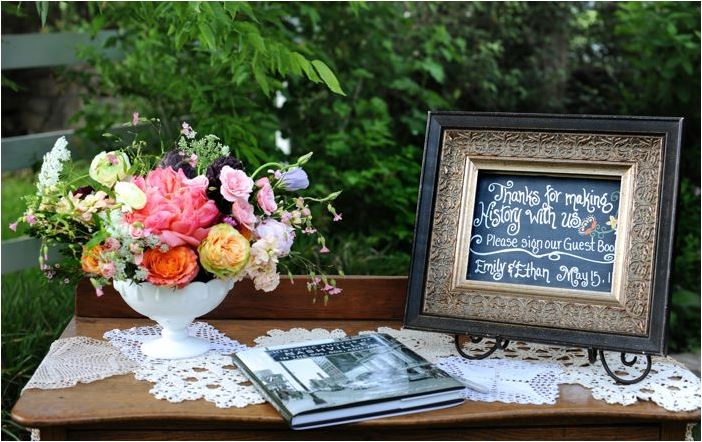 Another fun idea is to use Echo Lake as inspiration. While we aren't 'on' the water, guests take advantage of our proximity to the lake and use our canoes and row boats so using oars in lieu of a guest book is fun!